Aphria, Aurora and Demecan selected for German medical cannabis cultivation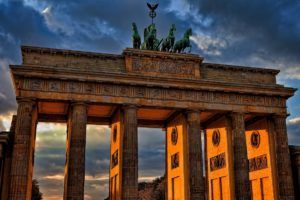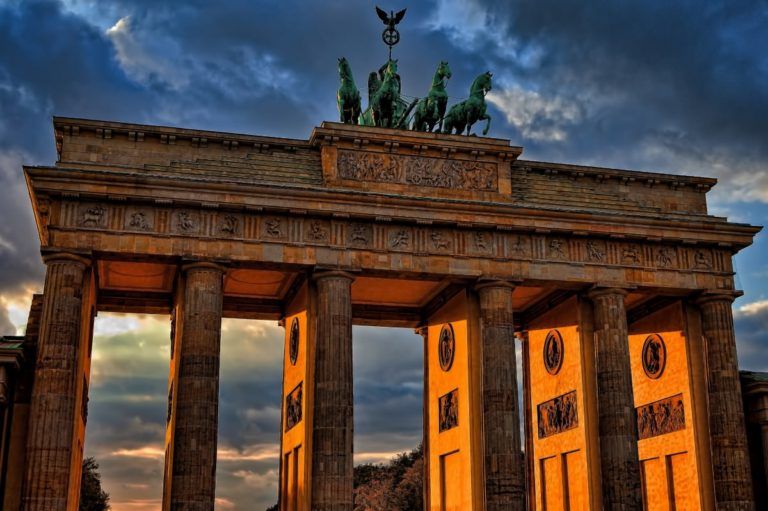 Three companies were chosen to cultivate medical marijuana in Germany – the result of a long-delayed application process to provide product for one of the largest medical cannabis markets in the world.
Canada's Aphria received five of the 13 lots that were up for grabs, according to Hendrik Knopp, managing director of Aphria Deutschland.
The result "is a very important footstep toward our twofold strategy of establishing a high-quality, in-country cultivation in Germany and importing additional flowers and oil from Canada and Denmark to provide the German market with complete cannabis medicine offering," Knopp told Marijuana Business Daily.
German newspaper Handelsblatt reported that a subsidiary of Canada-based Aurora Cannabis and Demecan of Germany
were selected
for five and three of the lots, respectively. Representatives from Aurora and Demecan did not immediately reply to queries from
Marijuana Business Daily
.
The three companies were selected as winners of the
second application process
attempt by the German government for domestic cultivation, based on a points system focused on infrastructure, quality standard, security plans and price.
Berlin-based Demecan is a joint venture partner of Wayland Group in Germany, according to Graham Farrell, vice president of communications for Wayland Group, but he declined to comment on the results of the application process.
Trading of Wayland's stock (CSE:
WAYL)
on the Canadian Securities Exchange was halted at the request of the company pending news.
Last year, Demecan received a renewal for an
option to buy
a piece of land 95 kilometers (59 miles) north of Berlin, though the proposed use for the land was not disclosed.
The company also shares CEOs with another German company, Deutsche Medizinalcannabis GmbH, which at the end of last year signed a
supply agreement
with Canadian company Invictus.
A 10-day "standstill period" will now take place before the contracts are officially signed, allowing unsuccessful bidders to challenge the decision.
Alexander Hinz, founding partner at Pivot Regulatory, a German political strategy consultancy active in medical cannabis, told MJBizDaily that "the standstill period is not unique to the BfArM's medical cannabis tender but is mandatory under the European Union's public procurement rules and originates from the European Court of Justice's Alcatel case (C-81/98)."
"It gives bidders an opportunity to challenge a contract award before the final contracts have been entered into and shields the BfArM from a potential declaration of ineffectiveness," he added.
After signing the contracts, companies will have a maximum of 18 months to deliver the first harvest. The first year of the contracted four-year period will begin with that first harvest.
Imports into Germany will continue to be possible after domestically produced cannabis becomes available.
Pharmacies sold an estimated 2,845 kilograms (6,272 pounds) of MMJ flower in Germany in 2018, more than double the 1,200 kilograms sold in 2017, according to Medical Cannabis in Europe: The Markets & Opportunities, a
new report
from
MJBizDaily
.
More than half the supply was imported from the Netherlands, with the rest coming from Canada.
Combined production of the winners will be 2,600 kilograms per year, for a total of 10,400 kilograms over the four-year period.
The contracts include a clause that allows the parties to increase their supply by 10% per year down the line. Even with 10% increases, it's unlikely that domestically produced marijuana will be enough to meet demand in the country.
Cannabis to be produced in Germany, like imported marijuana, must abide by the Good Agricultural and Collection Practices (GACP) and Good Manufacturing Practice (GMP) quality standards.
Aurora, based in Edmonton, Alberta, has been exporting medical cannabis to Germany from its EU-GMP certified facilities in Canada.
Not all German patients have insurance that covers medical cannabis, and for many of those who do not, current retail prices of about 20 euros ($22.43) per gram are prohibitive.
"The availability of more affordable, domestically grown medical cannabis is likely to have a positive impact on patient care in Germany," Pivot's Hinz said, especially among those who "don't receive reimbursement and bear the costs of their treatment themselves."
Once domestic cultivation becomes operational, supply issues and high prices might become a smaller problem for the German medical cannabis program.
Roughly a dozen European and non-European countries are gearing up to export to Germany. If successful, prices likely will be driven down even further.
Aurora has offered lower-than-usual prices to win contracts in Europe: